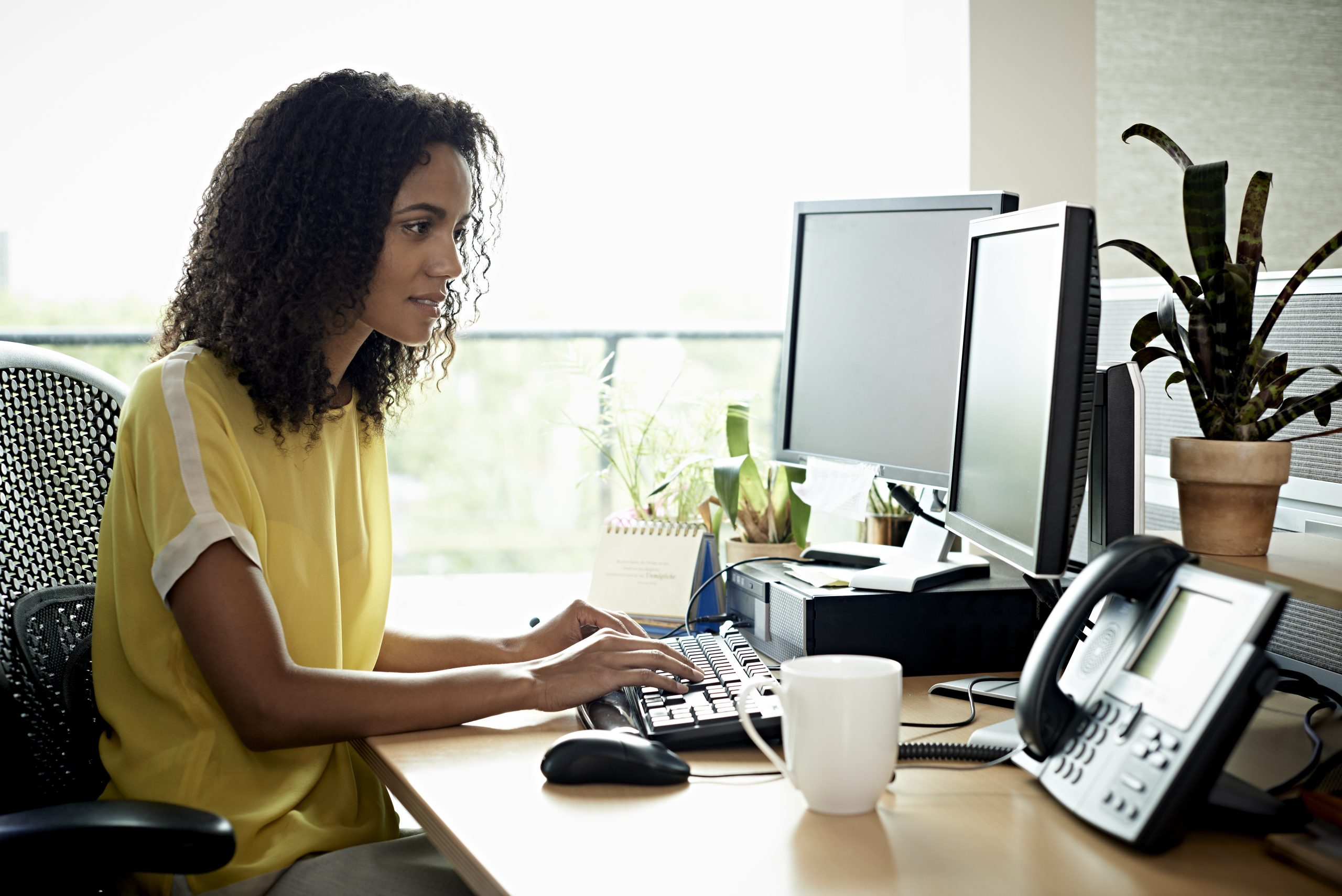 Image by Morsa Images from Getty Images
Quality Matters
Content reviewed July 2023
Quality Matters (QM) is a global nonprofit organization that leads quality assurance in the online teaching and learning environment and provides the gold standard for the certification of quality online courses and programs.
Quality Matters for instructors
QM has developed a rubric for course design standards and created a peer-review process which provides the following:
Explore the offerings from QM
Manitoba Flexible Learning Hub has a system subscription to QM. This subscription provides access to QM tools, information, services, and resources related to quality in online learning and course design. To take full advantage of these, QM recommends that users have their own unique MyQM account.
QM offers a few free resources to support your quality assurance goals. Here are some to check out –
QM Success Stories – from these free webinars, learn how other institutions use QM processes and resources to meet the quality of their online teaching and learning and their students' needs.
Accessibility and Usability Resources Site – for finding solutions to common accessibility and usability challenges, explore this community-led resources site.
QM IDA Membership – if you are in an instructional designer role, join this special interest group for instructional designers to engage with peers and numerous professional development opportunities.
If you are looking to hone your online teaching skills or improve course design, explore your potential options from QM professional development workshops and course page. For evaluating the design of your course, you can use one of the several course review options, including self-reviews, preparatory reviews and official course reviews.
To unearth more about the QM tools and resources, explore QM resource page.
2023 QM Higher Education Rubric update
With the release of the QM Higher Education Rubric, Seventh Edition in early July 2023 all QM role-holders must complete sessions to review the rubric updates to maintain their roles.
There are two options to maintain your QM role.
The "Rubric Update" is a free, self-paced, standalone session with a completion deadline of January 4, 2024
The "Rubric Update Role Reinstatement" session, at a cost of $55 USD. Sessions open up on January 8, 2024.
Timeline
May 5, 2023 – QM members can register for the free Rubric Update session
June 5, 2023 – QM members can begin completing the Rubric Update session
July 5, 2023 – QM Higher Education Rubric, Seventh Edition release
January 5, 2024 – Last day to complete the free "Rubric Update" session
January 8, 2024 – QM members can take the "Rubric Update Role Reinstatement" session
Note: if you are a QM-Certified Peer Reviewer, Master Reviewer or Facilitator, please visit your QM Resource Site(s) for more information on keeping your role current.
Get started with QM
All instructors at The Manitoba Flexible Learning Hub partner institutions have access to the resources and benefits of the QM consortium membership. This allows for a shared understanding of the design and development of quality online course standards.
Start your path to course quality assurance excellence by:
QM Coordinators are ready to help
Each MB Hub partner institution has designated a QM Coordinator (QMC). The QMCs play a vital role in establishing a quality assurance process at your institution and work towards fostering continuous course improvement. The QMC is the liaison between your institution and QM and is considered your 'go-to' person for all QM-related information and training opportunities.
QM Coordinator (QMC) Directory
Table of Partner QM Coordinators with the email address