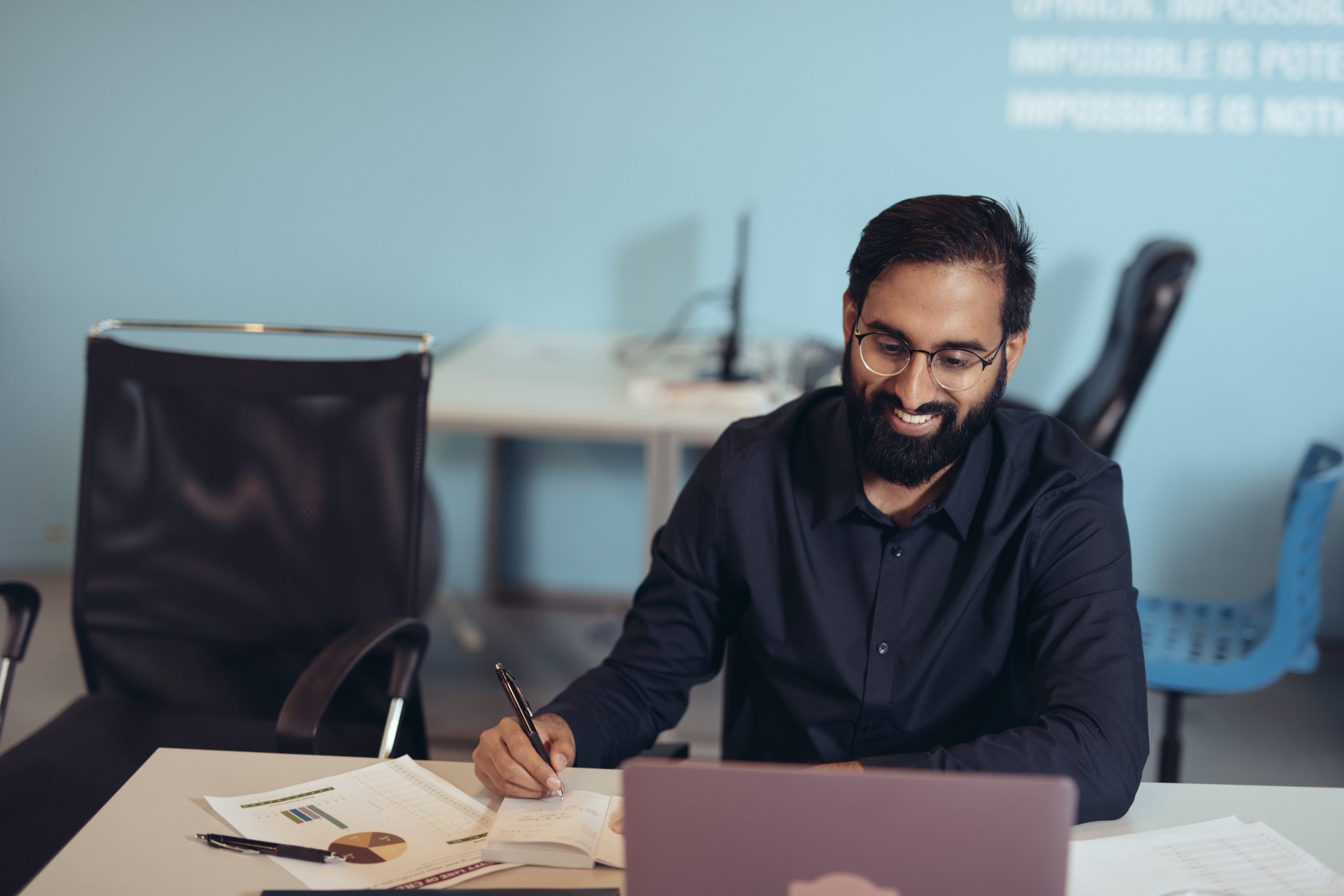 Image by kate_sept2004 from Getty
Events, workshops, and webinars
Content reviewed November 7, 2023
Teaching and learning focused on online, blended or distributed workshops, webinars, panel discussions, and other professional development events MB Hub has gathered for our membership. We have highlighted events from Partner institutions and organizations such as Educause and Quality Matters and sibling organizations from Canada (BC Campus and Contact North/Nord).
November and December 2023: Events from companion organizations
Quality Matters
For years, faculty have relied on simple voice-over PowerPoint to deliver lecture content. However, this method has repeatedly fallen short on engagement and interaction, especially for today's online learners. How do we get learners to actually watch our lectures? Additionally, what strategies can we use to encourage learners to keep going and focus on key pieces of information? At the University of Akron, we'll share the innovative ways faculty have elevated their lectures with interactivity, thoughtful questions, and powerful visuals to get learners actually to watch and engage.
Read more about the session on the Quality Matters free webinars page
Presenters: Stephen Kaufman and Evi Gorogianni from The University of Akron
Date: Tuesday, December 19, 2023
Time: 12:00 p.m. to 1:00 p.m. CT
Location: Online
Paid series of workshops, $75.00 per workshop with membership and $100 without membership
Dig into strategies for engaging your learners and fostering feelings of connection to course content. Interact with your peers in these hands-on workshops to incorporate active learning and match content with goals. Choose between 11 a.m. and 2 p.m. start times.
These two-hour workshops target specific course design challenges like developing activities that engage learners, determining how to best incorporate active learning, developing multiple assessments, and examining course content for redesign. You can implement what you learn right away to transform courses and support learners. You'll need a headset to get the most out of these sessions, and participants should register individually.
Workshops include:
Developing Activities to Engage Your Learners
Rethinking Assessments for Application & Engagement
Active Learning Strategies
Rethinking Content for the Online Classroom
Dates: December 12 – 15, 2023
Times: Various
Location: Online
Contact North
Innovating Pedagogy, the annual report curated by the Institute of Educational Technology (IET) at the Open University, has provided insights and inspiration to many educators and policymakers for more than a decade. It has helped those in higher education to navigate the evolving landscape of teaching, learning and assessment in an interactive world.
In this webinar, you'll examine the top 10 innovations of 2023 that are already in use but have the potential to exert a more profound influence on education.
This webinar explores:
Pedagogies using AI tools – Discover how generative AI tools like ChatGPT-4 are poised to reshape education. Appreciate their capabilities, from content creation to personalized support, and learn how to address the associated challenges and ethical considerations.
Metaverse for education – Understand its potential applications, from immersive learning experiences to virtual campuses, while examining the challenges and privacy concerns.
Multimodal pedagogy – Dive into the world of multimodal teaching, harnessing words, images, sounds and gestures to enhance learning. Explore its benefits, including improved engagement and accessibility, while tackling the need for digital skills and innovative assessment methods.
Seeing yourself in the curriculum – Explore the importance of diverse representation in education. Learn how the decolonial movement is reshaping curriculum content and teaching resources to reflect the diversity of the learning community.
Pedagogy of care in digitally mediated settings – Discover the significance of empathy and support in education. Explore the four key elements of a pedagogy of care and its application in digitally mediated environments, particularly in light of recent challenges.
Podcasts as pedagogy – Uncover the power of podcasts in education. Explore their role in both content curation and creation, and understand how they foster engagement and critical thinking.
Challenge-based learning – Engage with the structured approach of challenge-based learning. Learn how it provokes active participation and discover its potential to impact society, despite its management complexities.
Entrepreneurial education – Delve into the world of entrepreneurial education and its role in fostering creativity, critical thinking and innovation. Explore the challenges and opportunities of this approach.
Relational pedagogies – Understand the importance of meaningful relationships in education. Discover how relational pedagogies promote collaboration and expertise development across disciplines and contexts.
Entangled pedagogies of learning spaces – Explore the intricate relationship between technology, pedagogy and learning environments. Learn how entangled pedagogies can create inclusive and innovative learning spaces.
Date: Tuesday, November 14, 2023
Time: 9:00 a.m. to 10:15 a.m. CT
Location: Online
BC Campus
Today's classrooms reflect diversity in language, ethnicity, values, and worldviews. Although we tend to think technology has made the world a smaller place, our ability to engage with diversity is still limited. Post-secondary institutions expect students to adapt to their environment, denying them the opportunity to validate and share their lived experiences and learn from them. By valuing student contributions, you can be an agent of social change and create learning spaces where everyone benefits. This one-hour session will introduce you to useful resources and activities to learn from and hopefully use in your classroom. With examples of culturally responsive teaching practices, the workshop will invite you to reflect on your role as a change agent and to develop strategies for your teaching and learning context. We'll examine the work of Drs. Özlem Sensoy and Robin DiAngelo on social justice; Dr. Betina Love on diversity in education; and Indigenous scholars such as Mi'kmaq educator Dr. Marie Battiste, Potowatomi educator Dr. Susan Dion, and Elder Willie Ermine, among others.
Date: Friday, November 17, 2023
Time: 1:00 p.m. to 2:00 p.m. CT
Location: Online
This FLO Friday session will build on several earlier BCcampus conversations about positionality. The University of British Columbia defines positionality as the dynamic relationship between an individual and their various personal and social identities, including gender, race, class, sexuality, ethnicity, ability, and place, among others. In this session you will discuss and evaluate the pedagogical role of your positionality statement. You will then develop and share a student-focused reflective activity that connects your positionality statement to the aim of helping students recognize and reflect on their own and their peers' backgrounds and perspectives.
By the end of this session, you will be able to
Reflect on the pedagogical possibilities for your positionality statement.
Adapt a simple reflective exercise to promote student recognition of positionalities.
Date: Friday, December 8, 2023
Time: 1:00 p.m. to 2:00 p.m. CT
Location: Online
The Future Trends Forum
This week the Forum hosts authors of the latest Changing Landscape of Online Education (CHLOE) report to explore, Bethany Simunich and Richard Garrett.
Date: Thursday, November 30, 2023
Time: 1:00 p.m. to 2:00 p.m. CT
Location: Online

Get these events in your inbox
Stay current on resources, upcoming workshops or events for instructional staff by signing up for the monthly MB Hub newsletter.