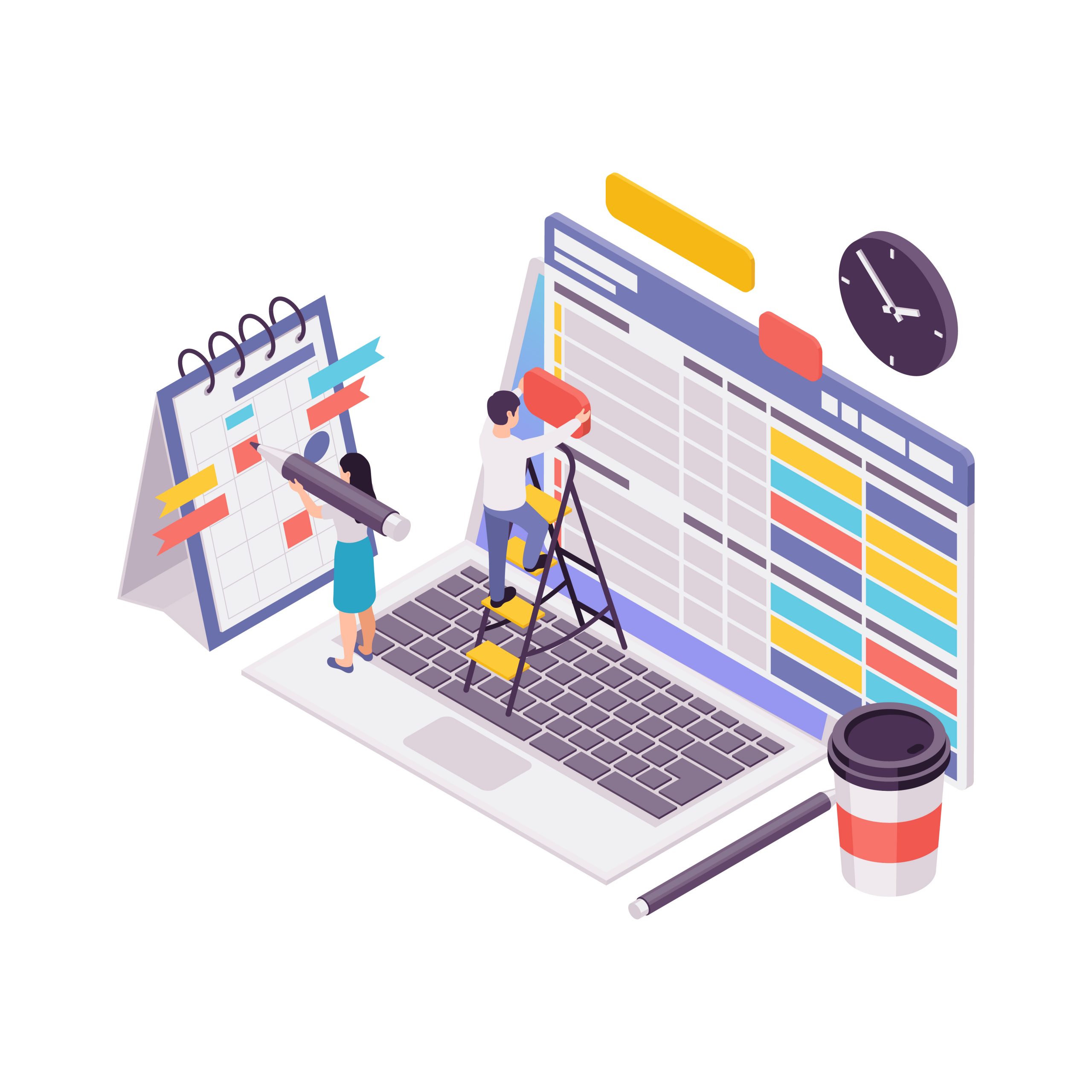 Image by Macrovector from Freepik
Content reviewed August 2023
Alignment services
Syllabus and course outline
The MB Hub has expanded its alignment service to support all our partners in aligning their online, blended, distributed or hybrid course outline or syllabus templates with the QM standards.
For this service, partners or individual instructors only need to send a copy of your current course outline or syllabus template as a stand-alone document or LMS format. MB Hub staff will align the template and return a new template file to the requestor. We also have alignment service consultations available for one-to-one support to the instructor where required.
This alignment service benefits students, instructors, and academic staff. QM focuses on looking at the course from the student's perspective. Evidence shows that QM-aligned courses significantly positively impact student learning and engagement (Sadaf, Martin, & Ahlgrim-Delzell, 2019).
While instructors will have a course closer to completing QM alignment "out of the gate." By using a QM-aligned course outline or syllabus, a course can be nearly 50% QM-aligned. This could be a starting point for future QM course certification, typically requiring 85% alignment.
Read our July blog post to learn more about QM Rubric 7 edition changes to see how they match with our Manitoba post-secondary values.
Select one option
Use our upload form to submit your file for the alignment service (Site login required).
Note: If you do not have a login, you can register for access using your partner institution's email address.
Meet with our instructional designer to discuss any issues or concerns you have with the process. For example, you are concerned that your internal institutional, faculty or departmental standards might conflict with QM or that you want to ensure additional standards are kept in place.
Reference
Sadaf, A., & Martin, F., & Ahlgrim-Delzell, L. (2019). Student Perceptions of the Impact of Quality Matters-Certified Online Courses on Their Learning and Engagement. Online Learning. 23. 214-233. 10.24059/olj.v23i4.2009.