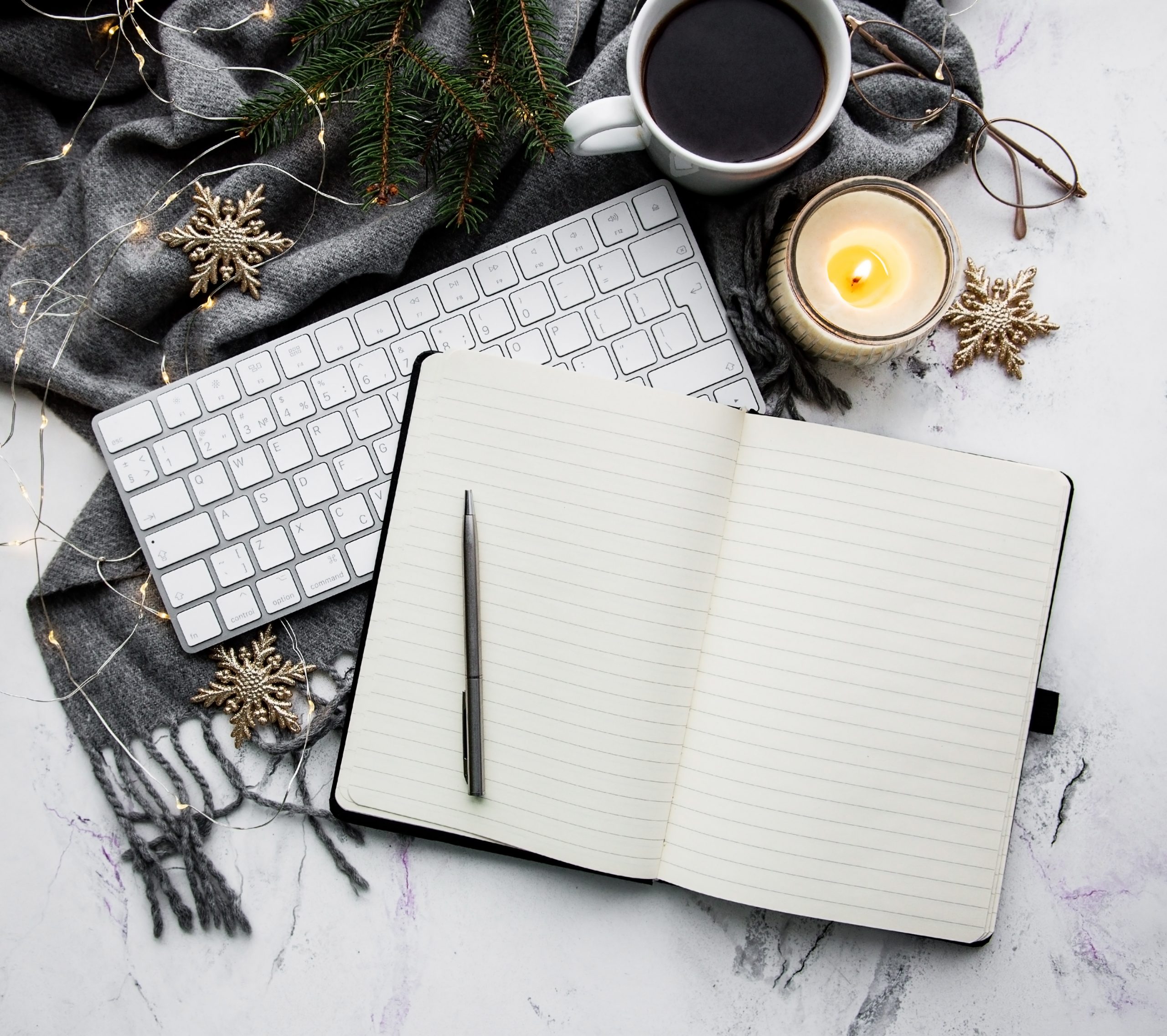 HUB Holiday Message
Written by Kristy Lacroix, Digital Media Specialist for the Manitoba Flexible Learning Hub
As I compose this year-end missive, comfortably sipping tea in my home office and cozy in the sweater-adjacent fallout of my isolation knitting hobby, I consider what the two-week winter break will hold for us this year. Many families may be faced with the prospect of a socially distanced holiday season, with gatherings taking place via Zoom or Facebook Messenger (although truthfully, having a few hundred yards of distance between myself and the family members receiving one of my "artisanal holiday sweaters" may not be a bad thing). Rather than linger on any potential gloom inspired by these sweaters, I mean thoughts, I invite you to join me in dreaming of warm hugs and sugar plums as we reflect on memorable Hub moments from the past year.
In March, everyone in our academic community rose to the challenge and adapted to the unprecedented circumstances thrust upon us by a global pandemic. After quickly transitioning to working remotely, The Hub hit the ground running to design supports requested by our partners as they began converting the bulk of their classes to be deliverable online. In collaboration with the University of Manitoba's Centre for the Advancement of Teaching and Learning, The Manitoba Flexible Learning Hub was able to provide each of our partner institutions with framework course packages for both Brightspace and Moodle, which included a basic video support series for each learning management system. The Hub was able to distribute the frameworks and videos to each partner institution in record time, and feedback was very positive for these resources. In addition to this project, the Hub has revisited and is updating the Learning and Teaching Online courses, which will be available to our partners in the New Year. Changes include new and updated videos, and restructured course content.
As an additional resource to our partners in their online course development, The Manitoba Flexible Learning Hub successfully hosted its first Quality Matters Workshop in October/November. Congratulations to the workshop graduates, and to our Hub Instructional Designers on facilitating their first QM workshop! We look forward to more offerings in the future.
Lastly, The Hub is now excited to be offering online consultations. Book a 1-hour meeting with Sasha, Iwona, Ali, or myself to discuss all matters of online education. Due to winter break, many of our team members will be unavailable over the holidays, but all Hub members will resume regular working hours and be available for consultations again starting January 5th, 2021. We look forward to spending more time with all of you in the New Year!
In closing, a few of our Hub members had holiday wishes to share with you all.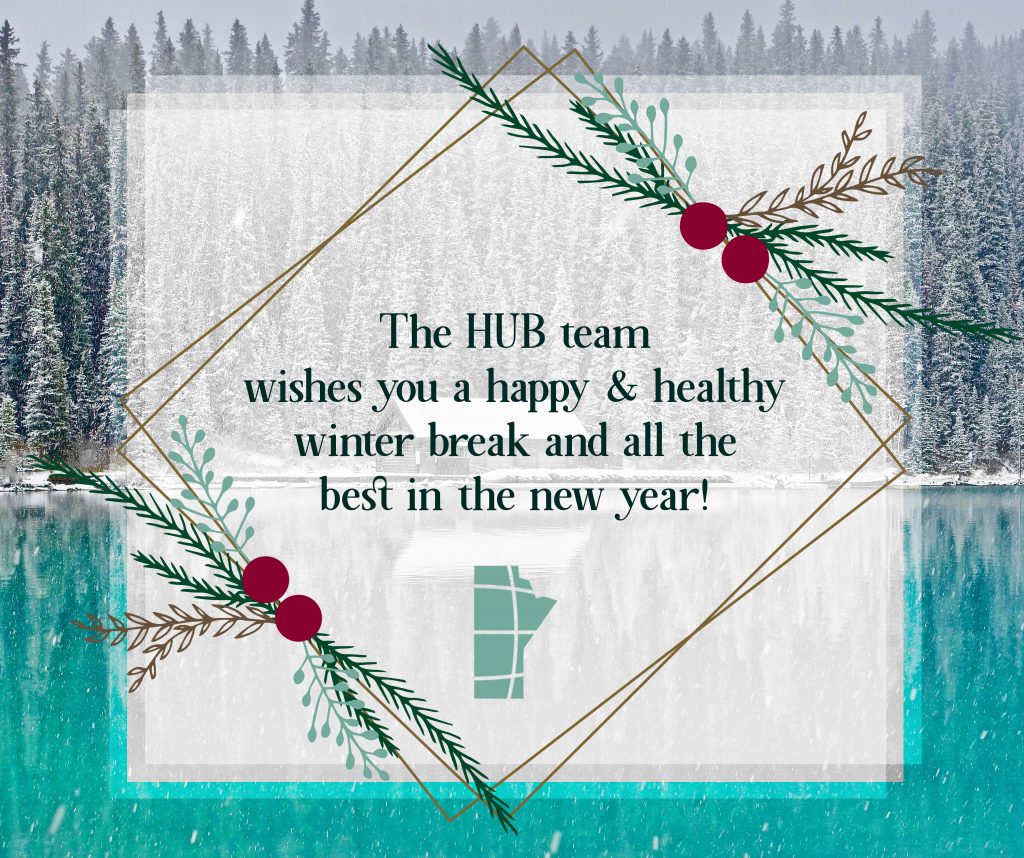 Wishing you a Happy Holiday season from the team at The Hub. It's amazing what we have achieved this year and many thanks to our partners working collaboratively together. Looking forward to a New Year of successes in 2021! Cheers!

Alison (Ali) Fung, Digital Media Specialist
This year has shown me an incredible tenacity and capacity for growth in the people around me, and I'm very grateful to have had my Hub teammates by my side (albeit remotely) through it all. That being said, I hope we won't have to be quite so tenacious next year!

Erin Thomas, Office Assistant and Communications Coordinator
I wish all of you the very best this holiday season has to offer. This year has been strange and often overwhelming, and I am sure none of us will be sorry to see it end. Though in the interest of honesty, as I look out my window at the -25 weather, I do not miss warming up my car to commute to the office one bit; I will consider that my 2020 "win", since it certainly was not the crime against knitwear that I am currently engulfed in.
Thank you all for another year of collaboration and friendship with The Manitoba Flexible Learning Hub; see you in the New Year!
Kristy